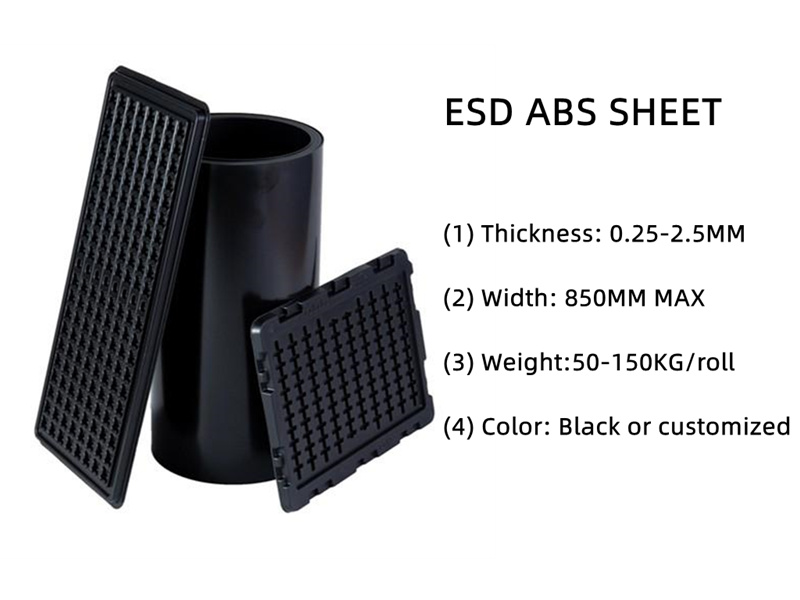 | | |
| --- | --- |
| Item | ESD Black ABS sheet |
| Color | Black, Green, White or customized |
| Thickness | 0.25 ~ 2.5(mm) |
| Density | 1.05 ~ 1.10 (g/cm3) |
| Width | 300-850mm |
| Length | Customized |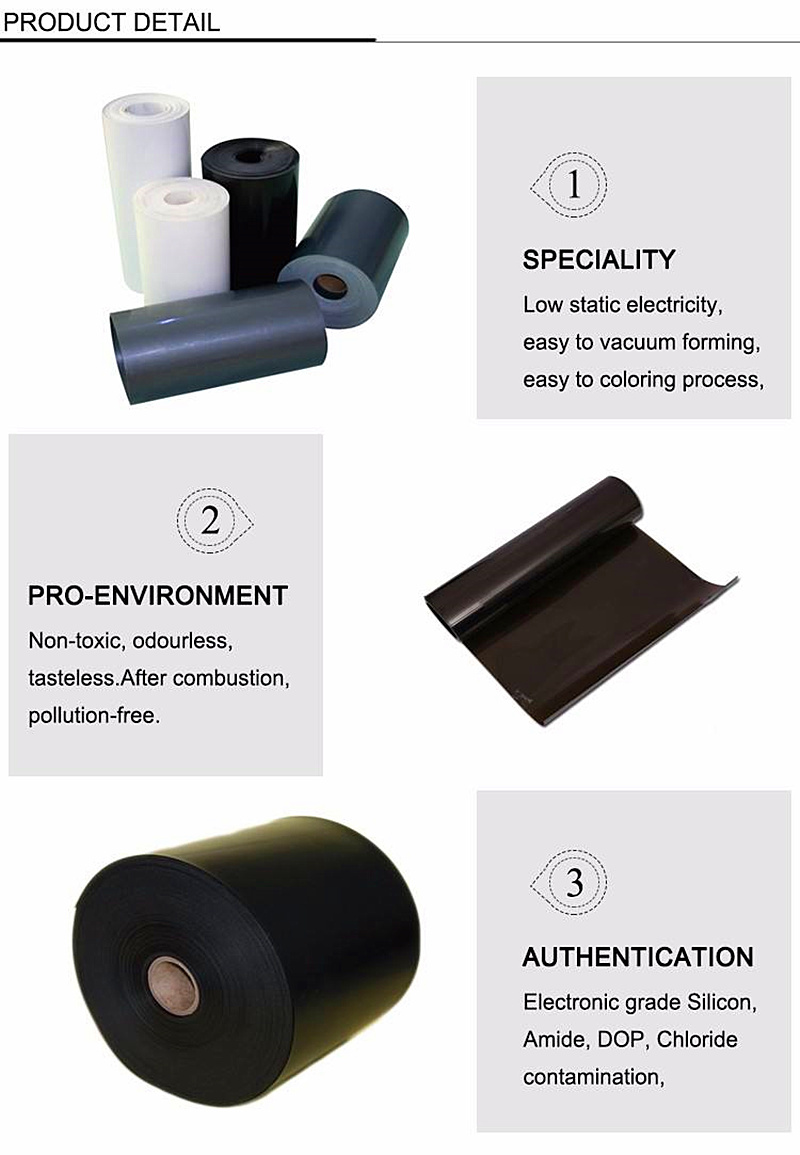 Description:
Acrylonitrile butadiene styrene (ABS) is one of the most widely used plastics. As a result of its high impact resistance and suitability for heavy duty applications, ABS has found wide acceptance in the refrigeration and automotive industries, as well as for the printing and display markets. ABS is particularly suitable for vacuum forming.
ABS plastic sheet is used in a wide variety applications including trim and accessory panels on trucks and cars. Laminated with an acrylic film exterior, ABS sheets have replaced traditional metal materials due to its ease of formability, increased durability, and better weather ability. ABS sheet (Acrylonitrile-butadiene-styrene) is one of the most widely used thermoplastics that we offer. Its high rigidity and impact strength combine with its excellent abrasion resistance to make it the ideal material for a wide variety of applications.
ABS sheet also exhibits a high resistance to chemicals, moisture, and high temperatures and can be machined, drilled, or die-cut with relative ease. Review the links for more detailed descriptions of some of our potential solutions to your opportunities, then contact us with your questions and receive a detailed recommendation for your specific application.
Properties:
The most important mechanical properties of ABS are impact resistance and toughness.

A variety of modifications can be made to improve impact resistance, toughness, and heat resistance.

The impact resistance can be amplified by increasing the proportions of polybutadiene in relation to styrene and also acrylonitrile, although this causes changes in other properties. Impact resistance does not fall off rapidly at lower temperatures.

Stability under load is excellent with limited loads. Thus, by changing the proportions of its components, ABS can be prepared in different grades. Two major categories could be ABS for extrusion and ABS for injection moulding, then high and medium impact resistance. Generally ABS would have useful characteristics within a temperature range from −20 to 80 °C.
Production:
ABS is derived from acrylonitrile, butadiene, and styrene. Acrylonitrile is a synthetic monomer produced from propylene and ammonia; butadiene is a petroleum hydrocarbon obtained from the C4 fraction of steam cracking; styrene monomer is made by dehydrogenation of ethyl benzene — a hydrocarbon obtained in the reaction of ethylene and benzene.
ABS combines the strength and rigidity of acrylonitrile and styrene polymers with the toughness of polybutadiene rubber. While the cost of producing ABS is roughly twice the cost of producing polystyrene, it is considered superior for its hardness, gloss, toughness, and electrical insulation properties.
Applications:
ABS's light weight and ability to be injection molded and extruded make it useful in manufacturing products such as drain-waste-vent (DWV) pipe systems, musical instruments (recorders, plastic clarinets, and piano movements), golf club heads (because of its good shock absorbance).

Automotive trim components, automotive bumper bars, medical devices for blood access, enclosures for electrical and electronic assemblies, protective headgear, whitewater canoes, buffer edging for furniture and joinery panels, luggage and protective carrying cases, small kitchen appliances, and toys, including Lego and Kre-O bricks.

Household and consumer goods are the major applications of ABS. Keyboard keycaps are commonly made out of ABS.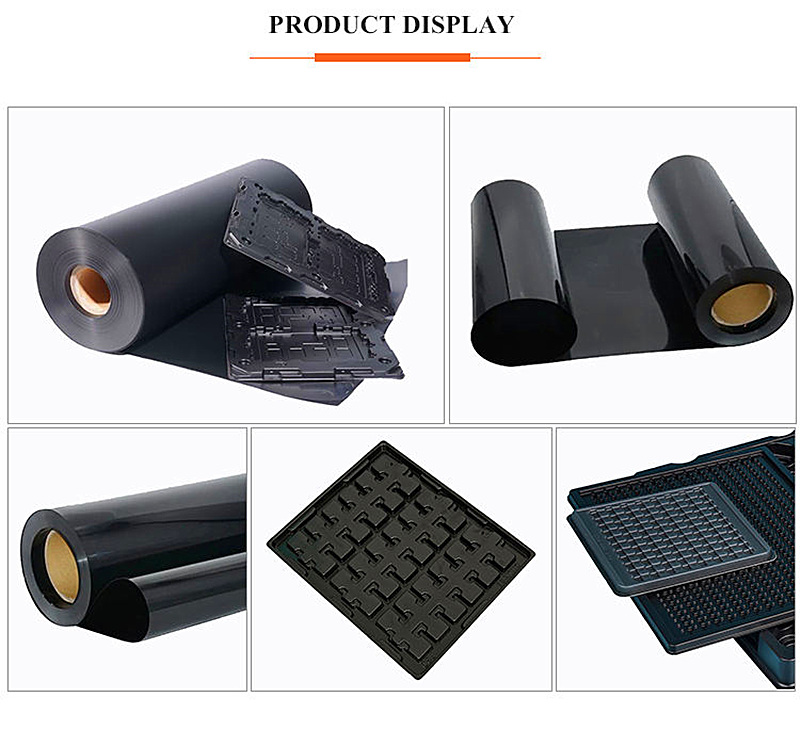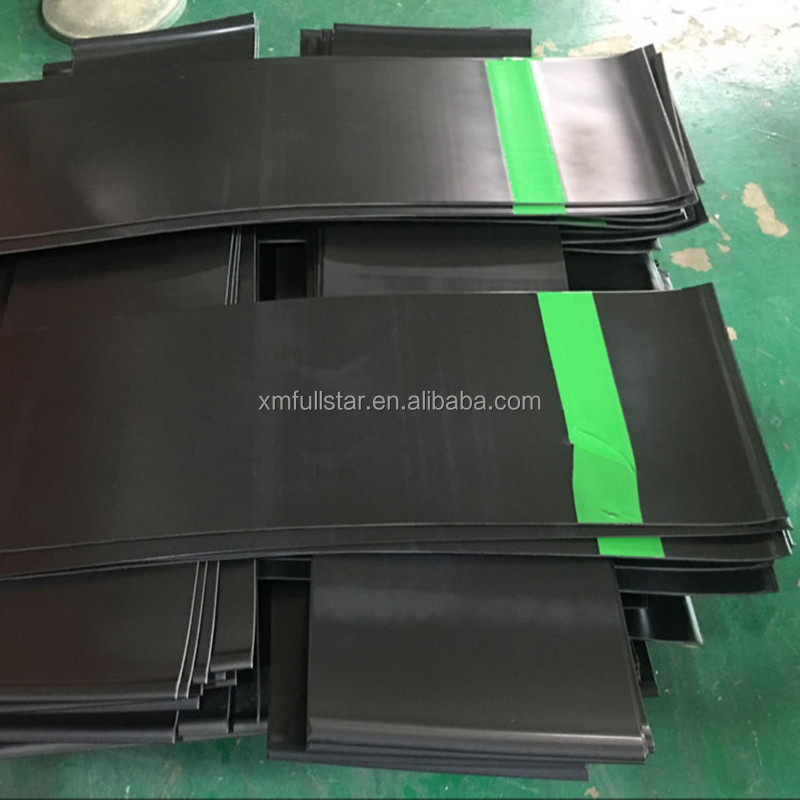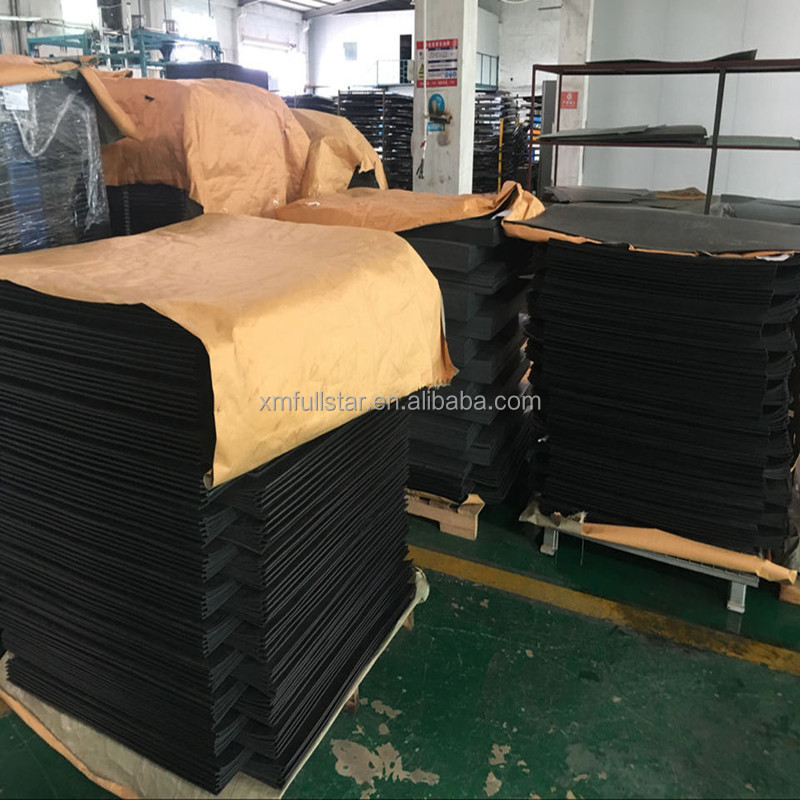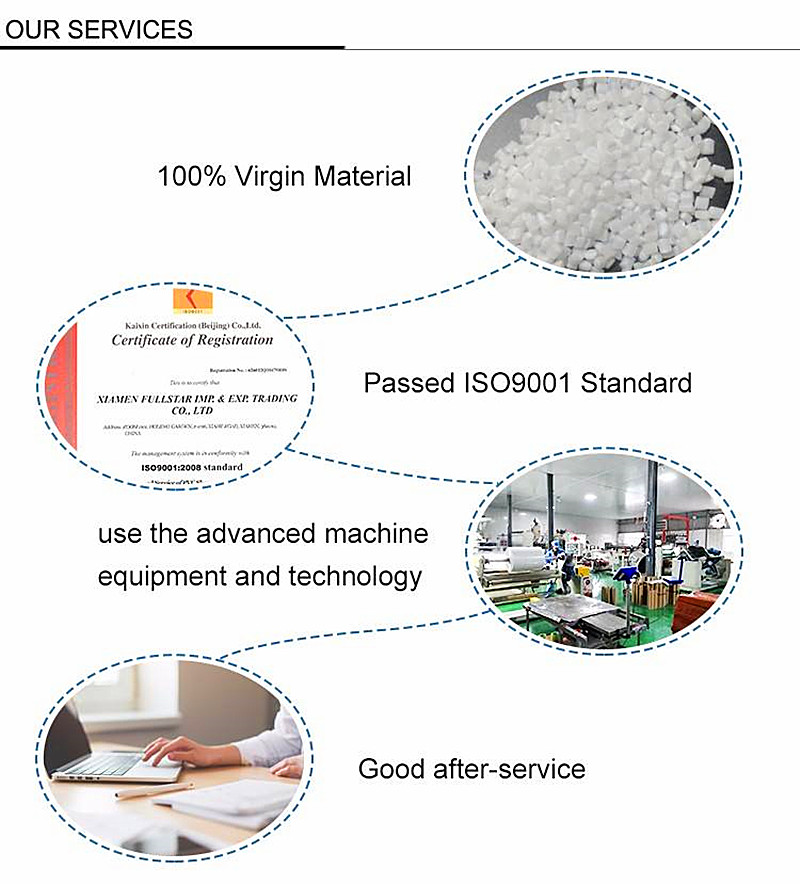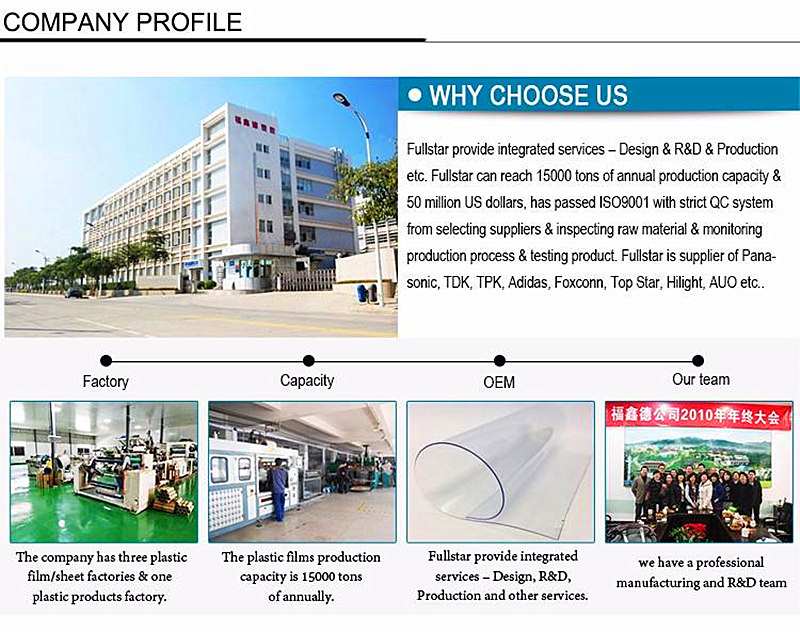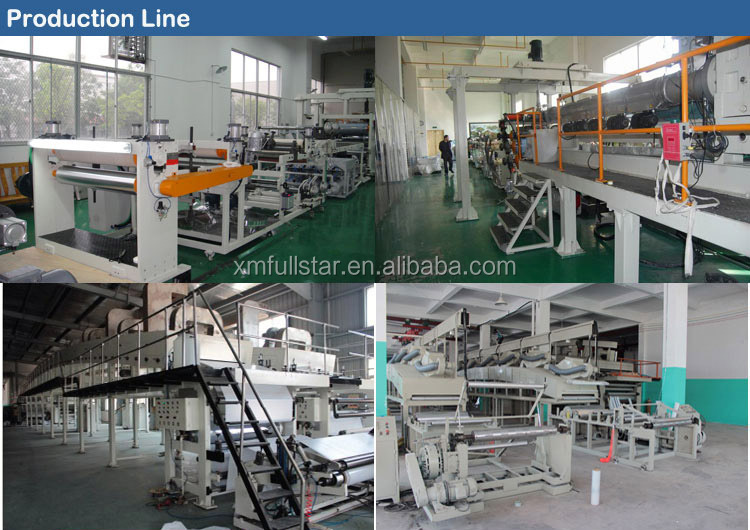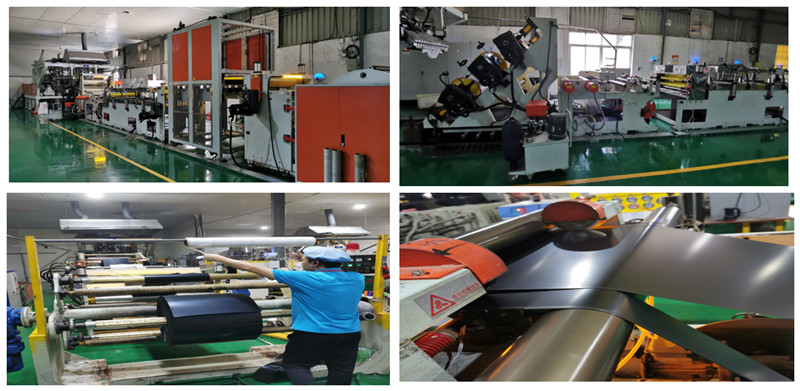 Q1: How many countries you already exported ?
A1: Exported to more than 50 countries mainly from the United States, Russia, UK, Australia, Egypt, Canada, Turkey,
India, Republic of South Africa, Indonesia, Philippines etc.
Q2: How can I get some samples?
A2: Small samples in store and can provide the samples for free, but you need to pay for the postage fee. Directory is
available, most patterns we have ready samples in stock. Customized samples will take about 5-7days.
Q3: What is the MOQ?
A3: Minimum Order Quantity is 1 ton.
Q4: How about the delivery time?
A4: Sample order's delivery time is 3- 5days. 20 feet Container ordersare around 10-15 days after receiving confirmed
deposit.
Q5: How does your company do regarding quality control?
A5: The SGS Report, FDA Certificates, QS Certificates, production process with the ISO 9001 System.
Q6: How to get the product quotation?
A6: Please tell us your required material & material purpose & width & thickness & color & quantity.